More than the top 10cm
Soil is the fundamental asset for all land management systems. Soil and Land Co believe that this asset deserves focussed advisory services to deliver the necessary tailored solutions to improve land stewardship.
Soil and Land Co specialise in understanding limitations to performance in irrigated and dryland agricultural production systems, environmental, engineered landscape rehabilitation, turf and public open space.
Soil & Land Co will work with you to design resilient soil management systems with focus on improving soil water dynamics, soil carbon cycling, and integration of current Agtech solutions to improve soil monitoring and management.
​From field assessments to analytical data interpretation, Soil and Land Co provide consulting services to deliver insights and scientific understanding of the limitations and opportunities to soil performance.
Soil and Land Co are driven to provide excellence in soil understanding and packaging the information into formats that provide the client with a clear understanding of current soil limitations and a pathway for improved land management.
Soil & Land Co. Advisory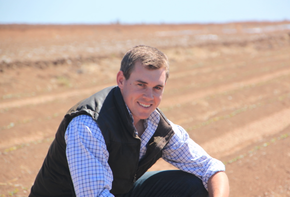 Edward Scott
BSc. (Agricultural Science) - Land Management & Soil Conservation
Soil Science Australia - SA Branch - President

Ed applies his technical understanding of the critical role that soils contribute to production. Specialising in the interpretation and assessment of soil, plant and water information and developing management strategies around key soil to plant relationships. Ed applies up to date scientific research with integrates agtech solutions for ongoing soil monitoring. His passion for improving soil productivity is the key motivation driving Ed to develop land management strategies for our clients.
​